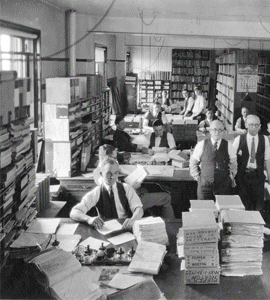 Dear AllMyNotes Organizer Evaluator:




It's so good to see that you have downloaded and installed AllMyNotes Organizer! Hopefully the download and installation went smoothly for you. If not, please let us know.


The idea of AllMyNotes Organizer was born many years before that date, when our company's founder got frustrated looking for amount of information he had to deal with - so many notes, so many pieces of information that had to be organized. Since that day we've been working hard at creating a program that really helps people manage their personal information of any kind, and one that does it as naturally as possible.



In case of questions, when looking for more information, or need help with a problem, please feel free to contact us, and don't forget to share your thoughts and experience on the Forum.


Also we would like to highlight that AllMyNotes Organizer is available in two editions - Lite (which is totally free of charge), and Deluxe, hope either one will satisfy all your needs in organizing your personal information.



Thanks again. We hope you enjoy AllMyNotes Organizer.




Oh yes... One more thing - take a look at the Links section, there we've collected many useful links to highly recommended software titles and sites that can be used together with AllMyNotes Organizer. Most of them are free.




Kind regards,

Vladonai Software Team


See Also:

• Visit our Forum
• Download add-on Spell-Checking Dictionaries
• What's new in last build and list of all changes.
• Special Offers and Promos
• Compare Deluxe and Lite editions...