How to Activate
To activate Lite Edition license
Lite edition requires no license. Enough to select Lite Edition when prompted.
To activate Deluxe Edition license
Please obtain your license key by purchasing the license, or requesting a trial key and follow steps below:
1. Select 'Help' menu item in menu bar
2. Select 'Activation Details...' menu item in appeared pop-up menu
3. Click on 'Enter Activation Code...' button
4. In appeared window enter your name, email, and the activation code, exactly as written in your license key email
5. Press Ok button.
As result you should get confirmation message 'Activation code accepted'. At this point application is registered and ready to work!
Or, do as illustrated below: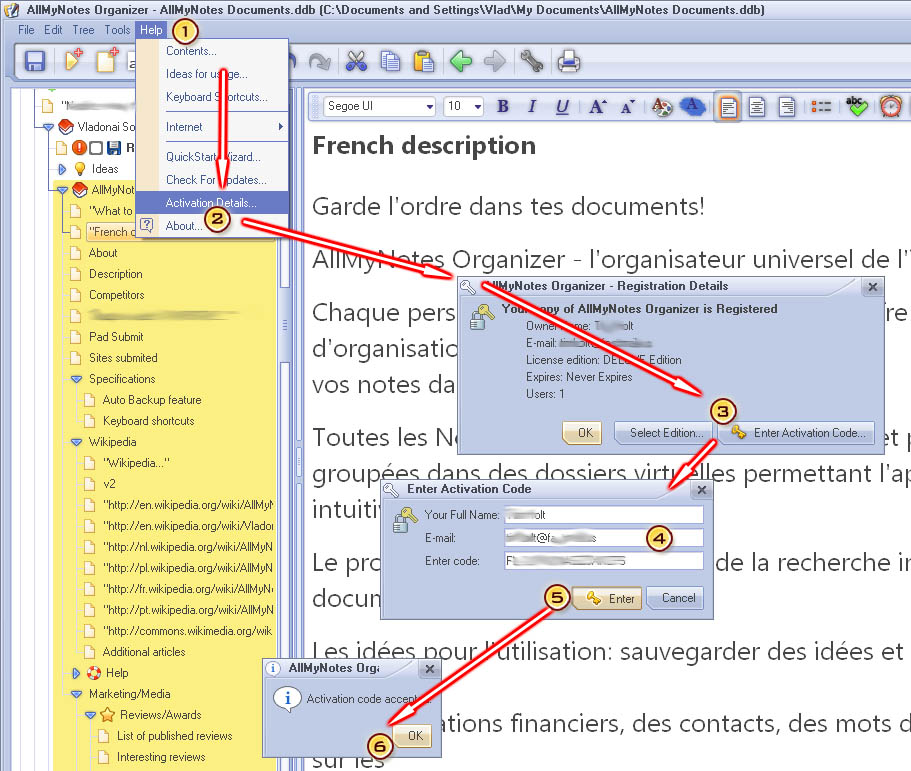 Thank you for supporting our work by purchasing AllMyNotes Organizer Deluxe Edition!
📗 ← Back to Contents 📗 ←
# # #
Feel free to contact us with questions, ideas, or comments.